Go back to list of events
Innovacarretera 2019
Biennial Technological Demonstration Fair of the Road Infrastructure Sector
---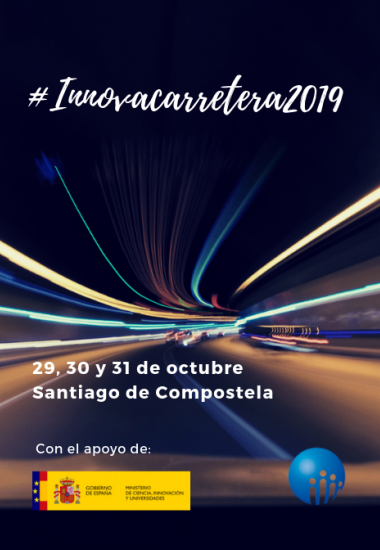 € 0.00
Share:
#Innovacarretera2019
Start time: 9:00 End time: 19:00 View complete schedule Local time: Madrid
Description:
The fifth edition of INNOVACARRETERA, the biennial Technological Demonstration Fair of the Road Infrastructure Sector, is a working meeting of the Spanisch road sector with a novel format: live demonstrations of innovative products and services applied to road infrastructures.
Every two years the Spanish Road Technology Platform (PTC) organises Innovacarretera to present technological innovations of the sector with the particularity that preference is given to practical demonstrators, providing the attendants with the opportunity of "seeing, hearing and touching" proposals of companies, universities and technological centres.
This year the Fair will be held as part of the 30th Road Week organised by the Spanish Road Association (AEC), promoted by the Galician regional government, in collaboration with the Spanish association of manufacturers of asphalt mixtures (Asefma) and the Spanish Technical road association (ATC), and will address the six key challenges of the road sector.
Please consult the programme at: https://www.ptcarretera.es/innovacarretera-2/innovacarretera-2019/
PTC PTCarretera innovación carretera I+D+i tecnología Innovacarretera2019
---
Recommended events for you